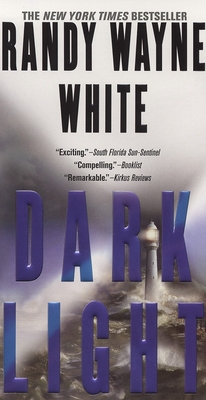 Dark Light (A Doc Ford Novel #13)
Publication Date:
March 6th, 2007
Publisher:
G.P. Putnam's Sons
Description
 
Imagine hurricane winds over the Sahara Desert, preceded by a cavalry of tornadoes. Imagine dunes flattened, then resculpted. Then imagine all that at the bottom of the sea.
    A Category 4 hurricane has swept the west coast of Florida, creating havoc, changing lives, and reshaping the ocean bottom. Well-known reefs and wrecks have been covered—and new ones have emerged.
    From one such wreck, marine biologist Doc Ford and his friends make a chance discovery that will have a monumental effect—a cluster of mysterious objects that lead to an equally mysterious woman and her ancient, gray-gabled estate of a beach house.
     The woman weaves a haunting story of a loved one lost, and her chance to uncover the truth if Ford will help salvage the boat, named Dark Light, which sank without explanation in the hurricane of 1944. Intrigued, Ford agrees, and begins a chain of events that will change his life forever. For there are other things in that wreck as well, and other men who want them, men willing to commit terrible acts. And the woman herself—the woman is not what she seems. . . .
    Filled with passion and vivid, pungent prose and some of the best characters in suspense fiction, Dark Light is a thriller of uncommon intensity.