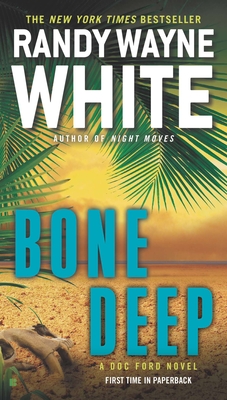 Bone Deep (A Doc Ford Novel #21)
Publication Date:
February 3rd, 2015
Publisher:
G.P. Putnam's Sons
Description
When a Crow Indian acquaintance of Tomlinson's asks him to help recover relics stolen from his tribe, Doc Ford is happy to tag along—but neither Doc nor Tomlinson realize what they've let themselves in for. Their search takes them to the part of Central Florida known as Bone Valley, famous primarily for two things: a ruthless subculture of black-marketers who trade in illegal artifacts and fossils, and a multibillion-dollar phosphate industry whose strip mines compromise the very ground they walk on.
Neither enterprise tolerates nosy outsiders. For each, public exposure equals big financial losses—and in a region built on a million-year accumulation of bones, there is no shortage of spots in which to hide a corpse. Or two.
Praise for Bone Deep (A Doc Ford Novel #21)
"White keeps the action churning…a novel that perfectly blends story and landscape."––Booklist (starred review)
"A descent into the world of overzealous and unethical fossil collectors leads to a boat-napping, stolen artifacts, and increasingly dire threats."––Publishers Weekly