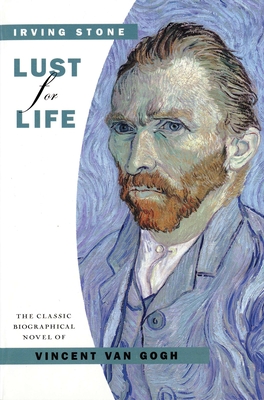 Lust for Life
Publication Date:
June 1st, 1984
Usually Ships in 1 to 5 Days
Description
"A story of excruciating power."—The New York Times
 
The classic, bestselling biographical novel of Vincent Van Gogh
 
Since its initial publication in 1934, Irving Stone's Lust for Life has been a critical success, a multimillion-copy bestseller, and the basis for an Academy Award-winning movie.
 
The most famous of all of Stone's novels, it is the story of Vincent Van Gogh—brilliant painter, passionate lover, and alleged madman. Here is his tempestuous story: his dramatic life, his fevered loves for both the highest-born women and the lowest prostitutes, and his paintings—for which he was damned before being proclaimed a genius. The novel takes us from his desperate days in a coal mine in southern Belgium to his dazzling years in the south of France, where he knew the most brilliant artists (and the most depraved whores). Finally, it shows us Van Gogh driven mad, tragic, and triumphant at once. No other novel of a great man's life has so fascinated the American public for generations.
Praise for Lust for Life
"A story of excruciating power."—The New York Times
"Whoever reads Lust for Life will gain all the important facts concerning the life of the painter... a poetic and touching portrayal."—Christian Science Monitor
 
"Extraordinary! A moving story retold with sensitiveness and insight."—Forum
 
"Thorough, sympathetic, skillful."—Saturday Review of Literature