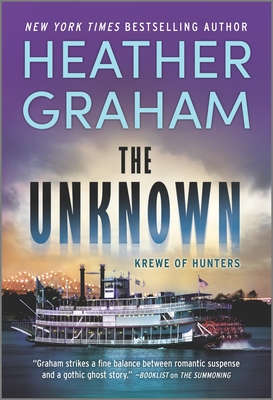 The Unknown (Krewe of Hunters #35)
Publication Date:
September 28th, 2021
Usually Ships in 1 to 5 Days
Description
A must-read mystery to curl up with this fall
A New York Times bestseller Don't miss this latest Krewe of Hunters book--an all-new standalone story featuring the FBI's elite paranormal team.
Someone wants to watch the city burn...
Sienna Murray was only fourteen when she pulled her neighbors out of a raging house fire. A decade later, she still can't explain what happened that night, how she knew to save them at just the right moment--or why she receives the same mysterious warning when it happens again...
New member of the Krewe of Hunters elite paranormal team Detective Ryder Stapleton doesn't believe in coincidences. So when the suspicious fire he's called to investigate reveals a cryptic link to Sienna, he can't help but think the unassuming museum curator has something to hide. But he soon discovers they have more in common than he ever thought--and a growing attraction neither can deny.
If they're going to have a future, Sienna and Ryder need to catch a serial arsonist roaming the shadowy streets of New Orleans...before the city burns down around them.
"A dark mystery, surprises and a cast of characters that will have you glued to the pages." --Fresh Fiction on Seeing Darkness