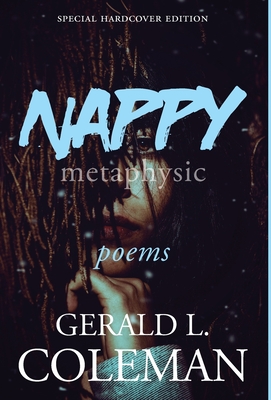 Nappy Metaphysic: Special Hardcover Edition
This product is not returnable.
Publication Date:
June 8th, 2020
Publisher:
Gerald L. Coleman
Usually Ships in 1 to 5 Days
Description
Combining poems from thirty years of writing with new work, Coleman has created an indelible collection that's hard to put down. He mixes love, philosophy, the political, and social commentary with personal history, winding it all around the lives of black folks producing a heady mix of rage and insight while holding a mirror up to the broader culture. This is a collection of poems you will want to read over and over again.
This special hardcover edition of Nappy Metaphysic includes new poems not included in the original paperback version. In response to the extrajudicial killing of George Floyd and Breonna Taylor, Coleman has written new work in an attempt to express his rage, sadness, and hope in the face of the continuing struggle to get the nation to understand that Black Lives Matter.