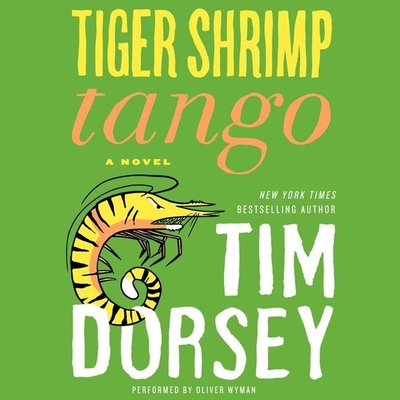 Tiger Shrimp Tango Lib/E (Serge Storms #17)
Publication Date:
January 28th, 2014
Description
Determined to save a damsel in distress, the Sunshine State's favorite serial killer and encyclopedia of Florida lore Serge Storms dances a tango of death and mayhem in this funny and dementedly entertaining crime caper from Tim Dorsey, author of the New York Times bestseller The Riptide, Ultra-Glide.
Thanks to the Internet, America has become a playground for ruthless scam artists out to make an easy buck. And where do these models of entrepreneurship hail from? Why, the Sunshine State of course
No one loves Florida more, or can keep it safe from invasive criminal species better than self-appointed Sunshine Sheriff Serge Storms. When a particular scam leads to the death of a few innocents and a young woman's disappearance, Serge and his perpetually self-bent sidekick Coleman--aided by his new pal, latter-day noir private eye Mahoney--load up the car for a riotous road trip to do right. Packed with seafood, mayhem, blood, Coleman's deep thoughts, Floridian lore, and more, Tiger Shrimp Tango is a hilarious treat from the incomparable Tim Dorsey.