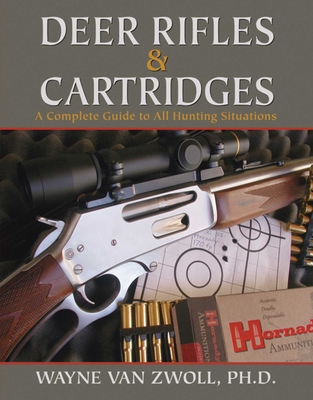 Deer Rifles and Cartridges: A Complete Guide to All Hunting Situations
Publication Date:
August 1st, 2012
Description
In this definitive reference manual for hunters, renowned firearms expert Dr. Wayne van Zwoll covers all aspects of deer rifles and their loads and bullets.
From the proper action and caliber, to hunting bucks in big woods or open terrain, Dr. van Zwoll covers it all. Reference charts include detailed information on the various lightweight, long-range, and lever rifles, and the recommended loads for each. Chapters include:
Big Names in Bold Guns
Lightweight Deer Rifles
Rifles with Exra Rach
Deer Guns for Deep Woods
Rifles to Remmber
Deer Loads to Love
Bullets for Big Bucks
Sights and Scopes
Shooting Deer Rifles
And more!
Van Zwoll offers excellent advice and information that will be helpful to new and expert hunters alike.