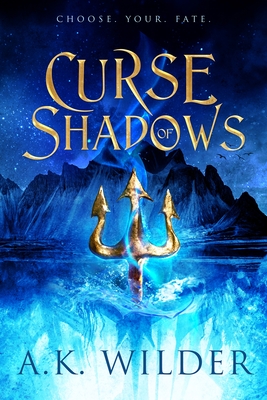 Curse of Shadows (The Amassia Series #2)
Publication Date:
December 6th, 2022
Publisher:
Entangled: Teen
Description
For fans of epic fantasy with adventure and romance, Curse of Shadows reveals a world of unique magic, breathtaking action, and unforgettable love.
Amassia teeters on the brink of the next Great Dying.
The second sun has returned as our Bone Throwers foresaw—casting the nine realms into war.
My name is Ash, and I fell in the battle for Baiseen. But I'm awake now, slowly putting the pieces back together.
My Heir has lost his throne.
My sailor is gone.
And there is an emptiness inside me I can't explain.
Amid the chaos, someone must collect the original twelve whistle bones from all corners of the world. Marcus is named to lead the cause, but with his volatile phantom, he'll need diplomacy as much as his sword. And we are not the only ones to seek the bones.
Yet succeed we must.
Because if we don't, it will be death to all…
The Amassia series is best enjoyed in order.
Reading Order:
Book #1 Crown of Bones
Book #2 Curse of Shadows