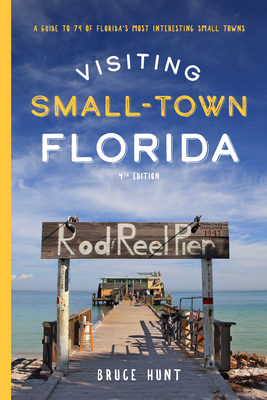 Visiting Small-Town Florida: A Guide to 79 of Florida's Most Interesting Small Towns
Publication Date:
November 1st, 2021
Publisher:
Pineapple Press
Usually Ships in 1 to 5 Days
Description
This new edition of Bruce Hunt's popular guide reveals the real, old-time Florida still to be found on the back roads of the Sunshine state in little towns that lure you in with their quaintness and keep you there for a spell with their friendly occupants. The towns featured all have a population of less than 10,000. There is an introduction with each town's history. Included are museums, galleries, antiques shops, local eateries, local fishing holes, and unusual and endearing local characters. This travelogue and guidebook lets you experience the flavor of Florida's back-road burgs and provides directions, addresses, phone numbers, and websites.