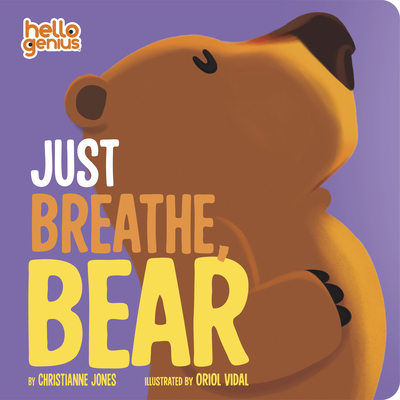 Just Breathe, Bear (Hello Genius)
Publication Date:
October 1st, 2022
Publisher:
Capstone Editions
Usually Ships in 1 to 5 Days
Description
Bear learns mindful breathing in this cute, colorful board book--part of the bestselling Hello Genius series Bear has lots of emotions. He gets worried, sad, and angry (just to name a few). And that's OK With a simple mindful breathing trick ("In, in, in, and out, out, out."), Bear can cope with all his feelings--and so can your little ones. With bright colors and loveable animal characters, this book will have babies, toddlers, and preschoolers alike ready to deal with anything that comes his way--just like Bear All Hello Genius board books help guide your child's first steps in learning social skills and manners. The sturdy, just-my-size pages make them must-have gifts for baby showers, birthdays, and every milestone along the way. Other Books in This Series Include: Bear Says Thank You Duck Goes Potty Little Monkey Calms Down Mouse Says Sorry Penguin Says Please.