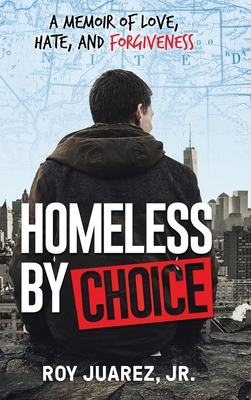 Homeless by Choice: A Memoir of Love, Hate, and Forgiveness
Publication Date:
August 30th, 2018
Publisher:
Impacttruth, Inc.
Usually Ships in 1 to 5 Days
Description
At the age of 14 years old, Roy found himself homeless due to domestic violence. He moved from house to house to survive. With only a duffle bag to call home, he was at the mercy of the streets. After navigating his way to college, Roy swore to never return to that life again. However, one dream would change it all.
This riveting memoir journeys through Roy's decision to live homeless once again, but this time, Homeless by Choice, with a mission to inspire youth to never give up on life, their dreams and understand the power of higher education. This journey would lead him to uncover the hidden issues that plague America's youth. Surprised by what he finds, Roy is forced to face his own childhood and the demons that have haunted him for years.
Just because you have a house doesn't mean you have a home. Are you homeless by choice?