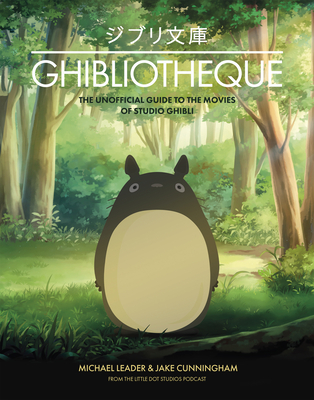 Ghibliotheque: Unofficial Guide to the Movies of Studio Ghibli (Ghibliotheque Guides #4)
Publication Date:
September 28th, 2021
Publisher:
Welbeck Publishing
Usually Ships in 1 to 5 Days
Description
A complete and essential guide to the magical movies of Studio Ghibli.
Adapted from the acclaimed podcast, Ghibliotheque offers a well-balanced and highly informed critique of some of the greatest animated movies of all time, including Spirited Away, My Neighbour Totoro and Princess Mononoke.
From Nausica of the Valley of the Wind to Earwig and the Witch, authors Michael Leader and Jake Cunningham review every Studio Ghibli feature film, providing insightful background information on how the films were made, and considered film-fan reactions to the works themselves. Beautifully illustrated with stills and posters, portraits of the creative team and the Studio itself, this is a comprehensive, engaging guide to the wonderfully complex, mysterious and entertaining worlds of the legendary, Oscar-winning animation company.
Other Books in Series
The Ghibliotheque Anime Movie Guide: The Essential Guide to Japanese Animated Cinema (Ghibliotheque Guides #2)
Hardcover
Ghibliotheque Film Korea: The Essential Guide to the Wonderful World of Korean Cinema (Ghibliotheque Guides #3)
Hardcover