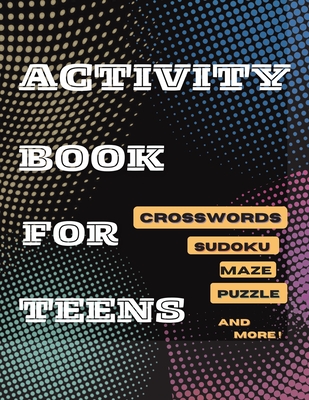 Activity Book For Teens, Crosswords, Sudoku, Maze, Puzzle and More!: Designed to Keep your Brain Young
Publication Date:
February 7th, 2022
Publisher:
Tom Willis Press
Usually Ships in 1 to 5 Days
Description
Put down your phone and entertain your brain with 78 pages of mazes, quizzes and more. There's even a PLAY WITH A FRIEND section This book is perfect to take on the airplane or to carry evrywhere with you, or why not, making a perfect gift for a friend, for your child.
Features:
- Dot-to-Dot
- Puzzle
- Find the numbers
- Sudoku
- Crosswords
- Maze
- X-0
- Kakuro
- Hangman
Kick boredom to the curb, get this activity book to keep your brain fresh and young
Order your copy today