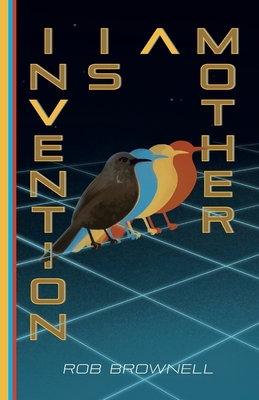 Invention Is a Mother
Publication Date:
November 17th, 2022
Publisher:
Syllaballistics Publishing
Usually Ships in 1 to 5 Days
Description
"Invention Is a Mother is a sharp, wickedly funny look at science, fiction, life, death, pitch meetings, insane flights of fancy, and technology that will either kill you or save you. It made me laugh in despair and laugh in joy. I loved it."
-Will Leitch, author of How Lucky
RESPONSIBILITY IS OVERRATED
As a recently graduated and happily unemployed engineer, Shaughnessy shirks responsibility whenever possible. He coasts through life, sidestepping every opportunity to follow in his father Walton's footsteps, until Walton begins to suspect that he has MFD (mysterious fatal disease).
The family coerces Shaughnessy to use his identiTee-a half-baked technology of programmable identity-to impersonate his father at Critical Think Inc. There, he is immediately entangled in the development of an irrational consumer product: portable parking.
Pressured to innovate in the face of absurd challenges and the visionary CEO's fantastical demands, Shaughnessy teeters on the edge between breakthrough and breakdown.
Funny at its most profound
Fans of The Hitchhiker's Guide to the Galaxy, Good Omens, or Vonnegut's novels will enjoy laugh-out-loud collisions with the limits of reason.
Rob Brownell's Invention Is a Mother is an insider's appreciation for the artistic minds of technologists amid a corporation's unrealistic expectations for innovation.
In his career as a mechanical engineer, Rob Brownell designed consumer products ranging from children's toys to medical devices. He is named on nearly thirty patents.
In 2017, he was diagnosed with ALS and was later confined to a wheelchair where he writes by means of voice control. His first novel, Invention Is a Mother, was launched on Kickstarter in June 2022, closing at more than 400% funded. During that campaign, fans of the book raised over $11k in donations for Team Gleason, a nonprofit that provides assistive technology to ALS patients.